Leading the way for Delaware sports medicine care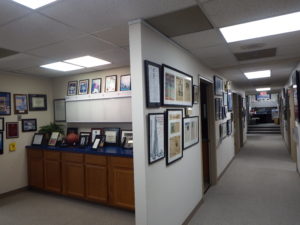 Delaware orthopedic surgeons Dr. Craig Morgan and Dr. Vic Kalman have provided advanced sports medicine care for over 20 years. They are trained in the latest techniques and have served as faculty for courses teaching their colleagues as they are recognized as Delaware sports medicine experts.
Dr.'s Morgan and Kalman specialize in sports medicine injuries of the joints, muscles, cartilage and ligaments with focus on elbow, hip, knee and shoulder conditions.
They are dedicated to the practice of sports medicine, taking care of athletes at all levels. Whether you were injured training for your first race or during a high school, collegiate event or professional event, their expertise is there for you to help you get back on track. Many times, this can be done without surgery by using regenerative therapies (PRP) and a guided rehabilitation program. If you do need surgery, Dr.'s Morgan and Kalman offer the latest minimally invasive arthroscopic procedures for a quicker recovery.
Dr. Morgan is recognized for his contribution to baseball at all levels, receiving a World Series ring and American League Championship ring. His techniques getting players back on the field include shoulder labral, rotator cuff repairs and reconstruction of the ulnar collateral ligament (UCL) of the elbow. Dr.'s Morgan and Kalman have been recognized for their teaching at the Orthopaedic Learning Center in Rosemont, Illinois. They have taught their colleagues nationally and internationally.
Dr. Morgan is a consultant for Major League Baseball and both Dr. Morgan and Dr. Kalman serve as team orthopaedic surgeons at the collegiate level. Their experience means they are ready to help you with your sports medicine injuries.
Our goal is to define your injury, treat your injury and get you back to your activity faster as well as how to prevent re-injury.
The Morgan Kalman Clinic looks forward to serving you. Please contact us to schedule a consultation.